BooTea…
You've probably heard about this product everywhere, every time I seem to refresh my Instagram feed it pops up – everyone including Michelle Keegan, Caggie Dunlop, Vanessa Hudgens and Louise Tomlinson are using it…and quite frankly I wouldn't mind having a physique like any of these gorgeous girls!
The tea is a product enthused with 100% natural ingredients, no artificial colourings or flavourings and is available in a number of sizes. I opted for the 14 day programme as I'm heading to Mallorca in two weeks, the box itself contains a daytime and bedtime tea bag- the daytime tea bag to be taken every morning and the bedtime to be taken every other night
Daytime tea – Chinese Oolong Tea, Yerba Mate, Ginger, Lemongrass, Fennel Seeds, Dandelion Leaf, Siberian Ginseng, Nettle Leaf and Gotu Kola
Bedtime Tea – Peppermint Leaf, Psyllium Seeds, Fenugreek Seeds, Liquorice Root, Burdock Root, Hawthorn Leaf and Dessicated Coconut
In order to see the full potential of the product BooTea offers a free diet plan providing a number of tasty low calorie recipes you can eat for Breakfast, Lunch and Dinner…
With regard to exercising I've increased my daily exercise regime, starting with a 45 minute run after consuming my daytime Bootea followed by my normal daily activities
Hint #1 running on an empty stomach increases your rate of burning stored fat rather than carbs from a breakfast, theoretically burning more calories influencing weight-loss
After all of my errands have been completed I do a 45 minute work out as shown below:
30 1-2 Punch combination

20 Conventional curls

20 Crunches

Elbow Plank (hold as long as possible)

Bicycle Crunches (hold as long as possible)

20 Squats

20 Lateral band raises

Repeated 3 times
Or if time is tight a 20 minute skip
Day 1 of using BooTea
I've never been a skinny girl, my natural physique is quite athletic- I'm 5ft7″ and have broad shoulders and a pretty flat ass…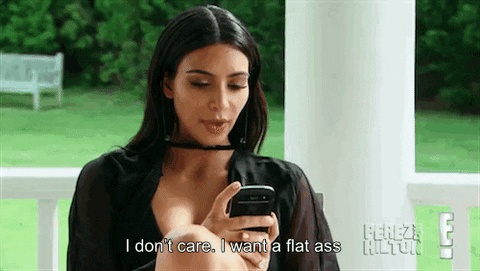 But that has never really bothered me, unlike many young women social pressures never affected me! However, I've come to a stage in my life were I'd love to feel 100% confident with what my momma gave me so I thought I'd give you a glimpse into my weightless and toning journey!
If you've ever used BooTea or can reccomend a slimming tea/shake please let me know, I'm open to trying a number of new things and then reporting back to you!
Weight: 10st 9lbs – Waist: 30″ – Bust: 36″ – Thigh: 22″ – Calf: 13
Stay tuned for my final results on the 14th July!